Saturday, May 11, 2019, 11:00 AM - 12:30 PM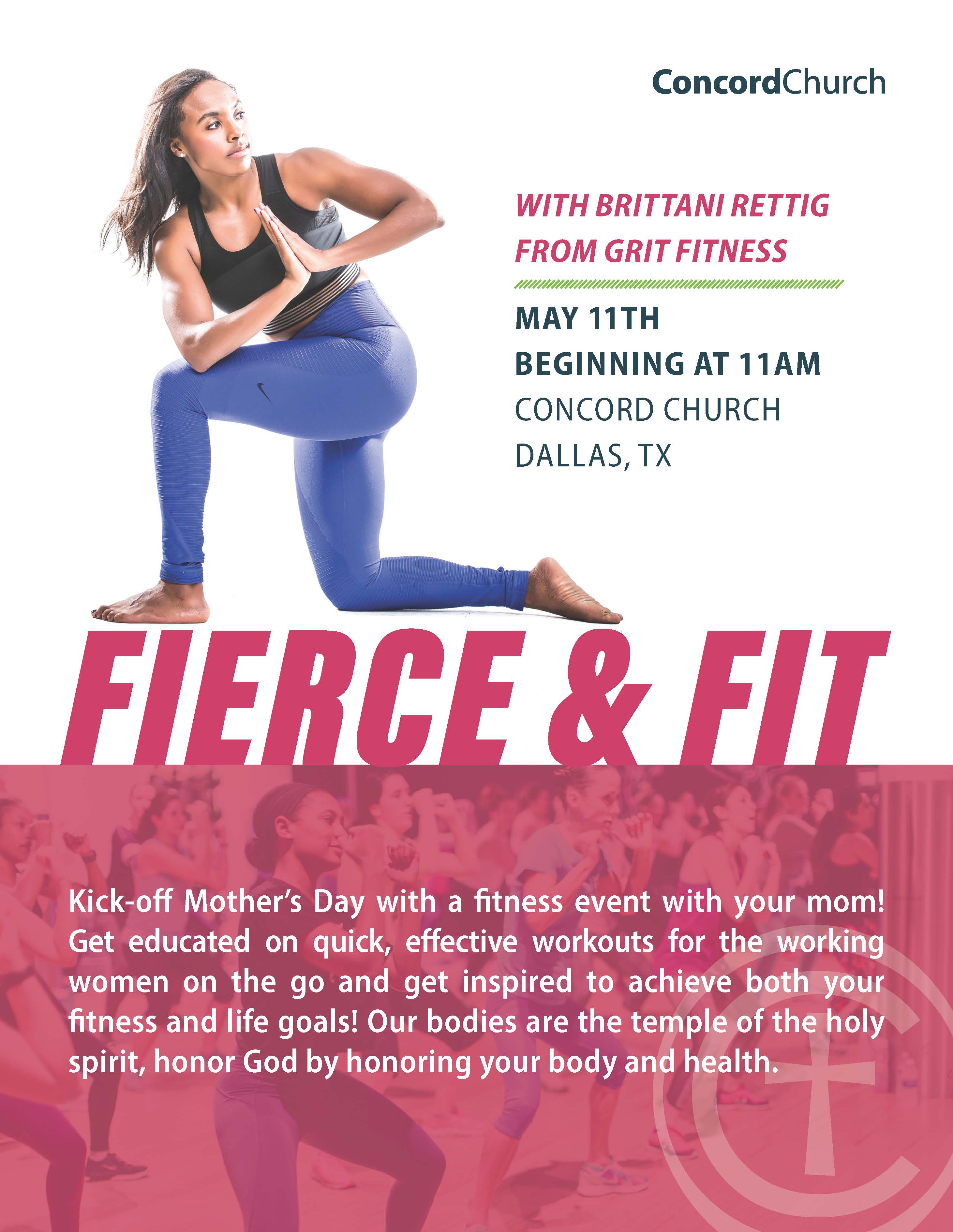 Are you FEARLESS? A woman of FAITH? Trying to get FIT? Get your squad and join us for a LIT workout session!
About this Event
Hey Sis! Not only do we want you to be Fierce in your Faith, but also in Fitness! Join the Women's Ministry of Concord Church as we partner with GRIT by Brit/GRIT Fitness for a day to workout and connect with our sisters in Christ. You will leave with a better mindset on the importance of your Faith in God and Women's Health!
***Remember to Come Work Out Ready and bring a towel, sneakers, yoga mat, and a water bottle!
GRIT Etiquette

PUNCTUALITY
Say homie, don't show up late with your latte. Please arrive to class at least 5 minutes early. Do not enter the studio if you arrive after class has started.
GOOD VIBES
When we step into the studio, we put a smile on our face and swag in our step. No matter what happened during the day we come to class ready to work. Our classmates rely on our positive energy!
OUR CLIQUE
We are a fun, fierce, fit family. No snobs allowed. Be kind and say hi to people you don't know. While we commit to working hard, we also acknowledge that we are each at different points in our fitness journey. Get to know your classmates and hold each other accountable for achieving your fitness goals.
THE CREW
Please follow your fabulous instructor and refrain from doing your own thing. We move together and stay in sync because we believe that there is power in numbers.
SHOW YOUR GRIT
We believe that hard work can be enjoyable! We push ourselves and broadcast our success. We are a social media friendly studio so cell phones are allowed in class. Feel free to take selfies and videos to show the world that fierce is fabulous, strong is sexy and energy is everything!