Saturday, February 23, 2019, 7:00 PM - 9:00 PM
The purpose of the Unaltered Tour is to lead students into the fullness of life, believing that obedience to God's design leads to human flourishing. Jesus said, "If you hold to my teaching, you are really my disciples. Then you will know the truth and the truth will set you free." So, by walking in obedience to God's unaltered, original design for love, sex and life, students will experience freedom and flourishing. By living contrary to God's design, we will all experience pain, brokenness, hopelessness, and captivity to sin. Our mission is to 'model, proclaim and equip' the unaltered life as an example for others to follow.
Is it geared towards students walking in purity? It is geared towards all students ages 12-18 years old wherever they are in their faith journey. There is a strong Gospel message that challenges students to accept Jesus Christ as their Lord and Savior. So, whether someone is currently walking in purity or walking far from it, they will be challenged to consider carefully the direction of their life and being to pursue God's unaltered design.
This conference will encourage young men & woman (6th-12th Grade) to be committed to emotional purity, to walk by faith, and to wait for God's best in marriage. Creatively presented through stories and testimonies, practical instruction, skits, and real-life examples, this conference gives Biblical answers to everyday questions and deep life struggles.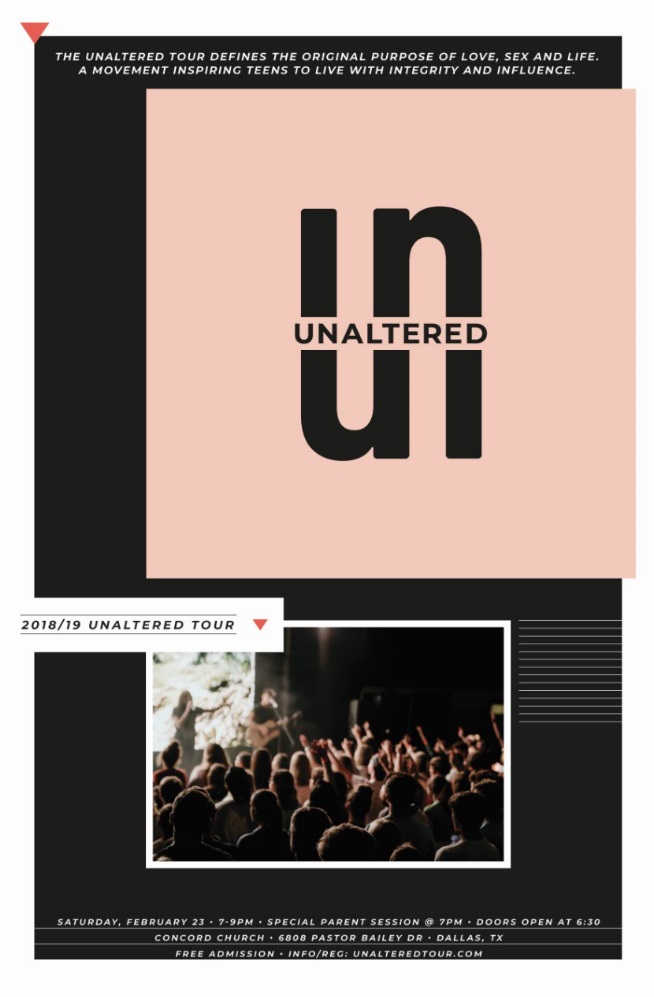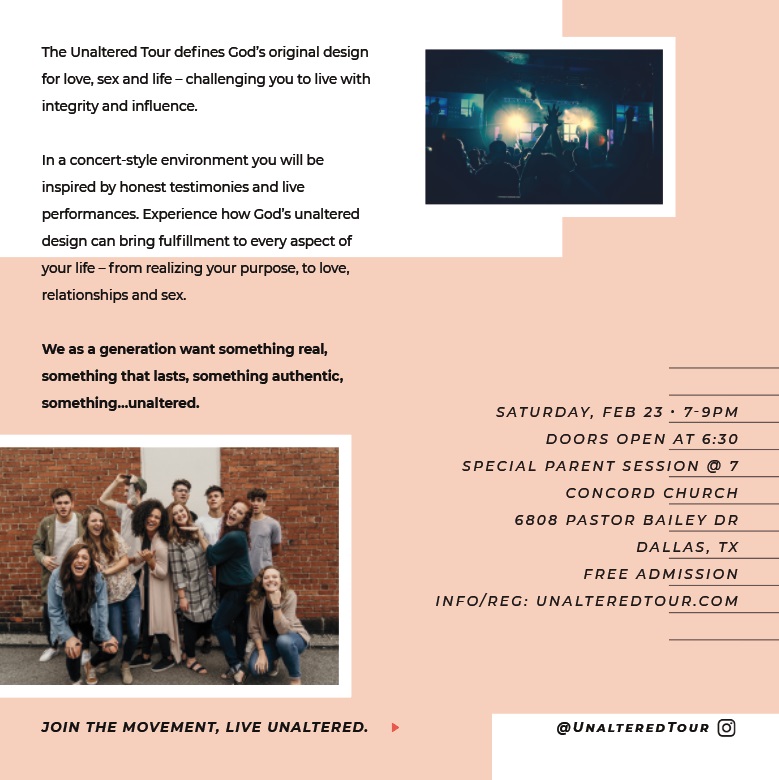 PARENTS CLICK HERE TO VOLUNTEER!